Regular price
Sale price
$39.00 USD
Unit price
per
Sale
Sold out
Experience the Soothing Power of Bioenergized Deep Relief Luxury Body Butter

Introducing our Bioenergized Deep Relief Luxury Body Butter—a harmonious blend meticulously crafted to provide signature bioenergized pain relief and deep comfort. Immerse yourself in the transformative fusion of premium ingredients, harmonized to not only nourish your skin but also offer a profound sense of relief that goes beyond the surface.

🌿 **Signature Pain Relief Fusion**: Our Deep Relief Luxury Body Butter is a sanctuary of relief. Infused with a curated blend of bioenergized ingredients, this exquisite fusion is crafted to offer a unique and signature pain relief experience. Immerse yourself in the soothing touch that transcends the physical, providing deep relief and comfort.

🌌 **Nourishment and Tranquility**: Indulge your skin in the sumptuous texture of our body butter. Enriched with premium ingredients, this blend goes beyond traditional skincare, deeply nourishing your skin while delivering a transformative sense of tranquility and relief that radiates through your body.

💆 **Bioenergized Harmony**: As you massage our body butter into your skin, experience the harmonizing energies at play. The bioenergized essence aligns with your body's natural vitality, creating a holistic connection that not only addresses discomfort but also promotes overall well-being.

🔮 **Targeted Relief for Deeper Comfort**: Revel in the targeted relief that Deep Relief offers. Whether it's tension, soreness, or discomfort, the carefully selected ingredients work synergistically to provide a sense of deep comfort, allowing you to unwind and restore your body to a state of balance.

✨ **Luxurious Self-Care Ritual**: Elevate your self-care routine with the indulgence of Deep Relief. Beyond the physical benefits, this body butter is a luxurious ritual that allows you to immerse yourself in the soothing embrace of bioenergized relief, fostering a deep connection between your skin and the comforting energies it provides.

🌿 **Holistic Rejuvenation**: Immerse yourself in the transformative energies of Deep Relief. Crafted to go beyond skincare, this body butter enriches your body and soul, creating a rejuvenating experience that resonates with the soothing power of bioenergized relief.

🎁 **A Gift of Tranquil Luxury**: Presented in an elegantly designed container, our Bioenergized Deep Relief Luxury Body Butter makes for a thoughtful and indulgent gift. Share the gift of tranquil luxury and targeted relief with someone special or treat yourself to the deep comfort of Deep Relief.

Soothe your body and soul with the transformative relief of our Bioenergized Deep Relief Luxury Body Butter. Let the harmonious fusion of premium ingredients and targeted bioenergized relief envelop you in a sense of deep comfort. Indulge in the luxurious ritual of Deep Relief and experience the profound tranquility that awaits within every application.
Details

◆ Alchemyst Co Products are protected in UV-protected, matte reusable black glass, UV protected 100% recycled BPA plastic, or 100% recycled sealed bags. Our packaging is designed to protect your products from all forms of harmful UV light and degradation to preserve the integrity of your product & increase its lifespan.

◇ Every product is made of 100% pure, lab-tested, certified organic ingredients.

◆ Each product is artisan handcrafted in small batches, then carefully bioenergized and polarized using our proprietary technology to imbue specific frequencies and various different crystals to activate and harmonize every product for maximum efficacy.

◇ None of our information is intended to be an enticement to purchase and may not be construed as medical advice.

◆ All our products come with information & education including directions for use and ingredients.

◇ Our perfume oils contain 100% certified organic, natural ingredients, no artificial or synthetic fragrances, fixatives or preservatives.

◆ Our perfume oils & aromatherapy oils will contain notes, but not the expressed proprietary ingerdient list due to our proprietary secret recipes.

◇ 100% Cruelty free. No animal testing. No petrochemicals. No parabens. No sulfates. No phthalates. No toxic preservatives or harmful substances.

◆ If you have any questions, please contact us at support@alchemystco.com. We are here to assist you in selecting your most optimal Alchemyst Co products to help you live your best life.

◇ FDA DISCLAIMER: These statements have not been evaluated by the Food and Drug Administration. Our products are not intended to diagnose, treat, cure or prevent any disease.

◆ Alchemyst Co products are vastly different than any other in the world you may have tried and are more potent. Alchemyst Co products have a powerful effect as formulated following our recommended use guideline.

◇ Alchemyst Co assumes no responsibility or liability for the use of and self-diagnosis and/or treatment using these products. 

◆ None of the products or information available to the public are intended to be a treatment protocol for any disease state, but rather are offered to provide education only and regarding support for various concerns.
Ingredients

◆ many of our proprietary compositions fall under US Intellectual Property Law. In these intstances, we will provide scent notes and insights as to our processes, but not disclose the percentages or exact details of our natural perfumes.

◇ Our compositions are lab-tested, certified organic and contain no artificial fragrances, phalates, petrochemicals, carcinogens, or toxic artificial preservatives or fixatives.

◆ We only use Certified Organic Jojoba and Certified Organic Meadowfoam Seed Oils as carrier oils due to their hypoallergic composition and ability to retain our energetic frequencies.

◇ Please refer to the packaging insert for complete details.
Directions

Please see product insert info card for full directions.
Shipping

It takes 3 business days to process your order prior to shipping. Please allow 1-2 weeks to receive your order.

FREE US DOMESTIC SHIPPING IS AVAILABLE FOR ORDERS $100 or more.
Love Alchemyst Co? Share with your friends!
View full details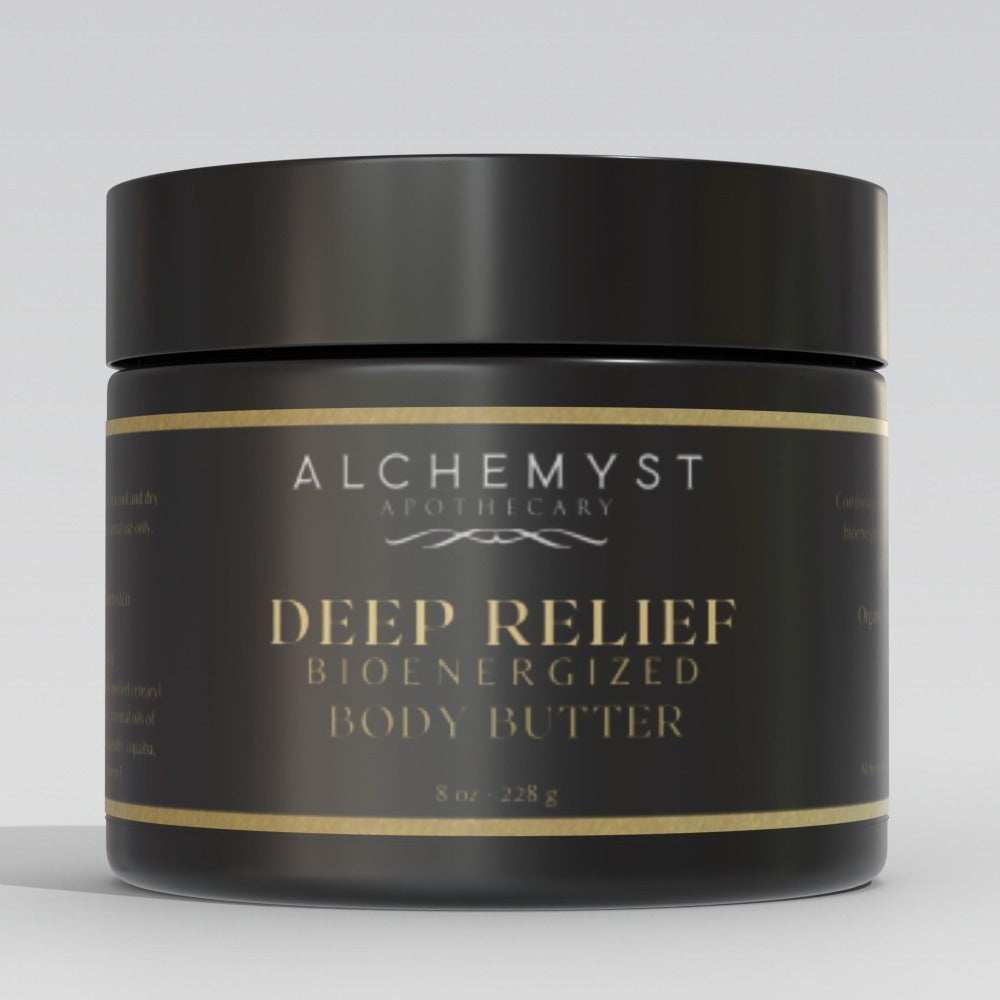 FREE SHIPPING OVER $100

We offer free domestic priority shipping on all orders over $100. International shipping does not apply.

learn more

FREE TRACKING

We offer free tracking numbers for all orders placed so you can be assured your order is on its way to you.

track your order